A really important question when you are looking for a wetsuit is about the best size for you or even more specific: how it should fit since every brand has its own sizes.
In general, they say a wetsuit should fit like a second skin. Not too tight, not too loose. An easy measurement is that the wetsuit should fall around the ankle bone with your legs and around the wrist bone at your arms.  The rest of the suit should not have rolls or gaps. 
How do you know if a wetsuit is too big?
It is important that your wetsuit is not too big, otherwise, the wetsuit is not keeping you warm properly. But how do you know if your wetsuit is too big?
Check if there are rolls and gaps in your wetsuit
You can see the rolls mostly around your legs or waist. The gaps mostly appear around the armpit, they call them batwings and you don't need them. 
Check if you can grab a handful of neoprene at your back or shoulder
If you can grab a lot of material at your back or around your shoulder your wetsuit is definitely too big. 
What happens if your wetsuit is too big?
If the wetsuit is too big for you it is not keeping you as warm as it should. So the wetsuit is not working efficiently anymore. 
Do wetsuits stretch out?
After some sessions, your wetsuit will stretch out a bit and that is totally normal. After a couple of years, the neoprene is overstretched and loses its flexibility.
How do you know if a wetsuit is too small?
Lifting your arms up gives too much pressure
If you are putting your arms in the air you feel too much pressure on your arms. Also, there is more pressure on your shoulder, which is a sign your wetsuit is too small. 
The sleeves and legs are too short if they end before the ankle and wrist bone
The wetsuit height is one of the most important measurements for your suit. So if the arms and legs are not around the or over the ankle and wrist bone the wetsuit is too small. 
Check the lower back if there is a hole
At the back of the wetsuit, there should not be a hole between your back and the wetsuit. Especially for women, it is important to find a tight wetsuit for that part of the body since women have more of a curved lower back. 
Should wetsuits be tight?
Yes, a wetsuit should be tight but not too tight. If all the situations above are not happening, it is probably the right fit for you. 
Do wetsuits loosen up in the water?
Yes, wetsuits loosen up in the water. The water will come into the wetsuit and fill it, so there is a small level of water inside. With the water inside the wetsuit will loosen up. 
How to read a wetsuit size chart?
Most brands have their own size chart. Therefore it is important that you have to look at the chart when you buy your first wetsuit or you are changing from the brand. The charts mostly start with the more important factors for the right size. The first one is the height, then the weight, and then the chest. There are also measurements for waist and hips, but mostly those are for women.
Size charts from 3 big wetsuit brands
O'Neill wetsuit size chart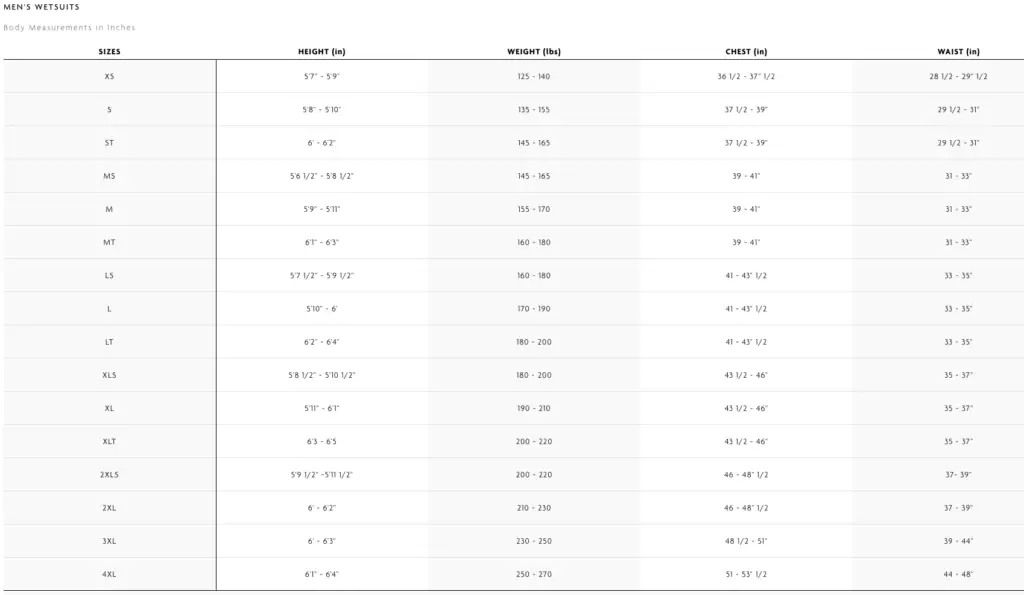 Rip Curl wetsuit size chart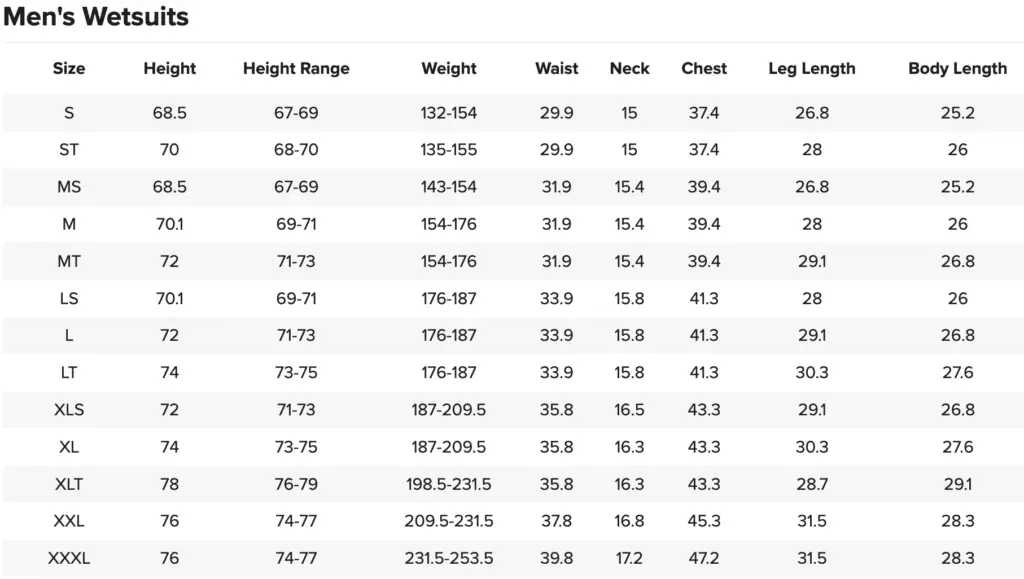 Prolimit wetsuit size chart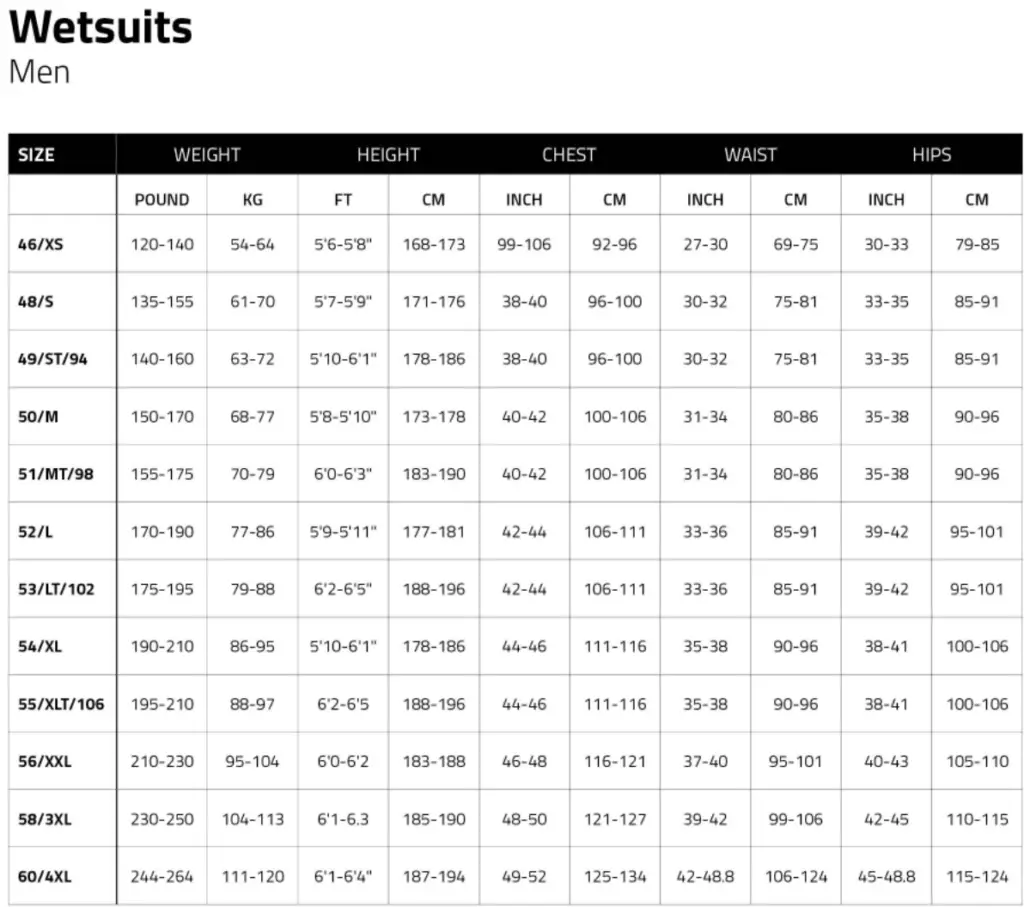 What if I am in between sizes?
It could happen that one of the brands doesn't have the right size for you. You can always check other brands if their size chart fits you better. Otherwise, check if the measurements from the chest and waist can narrow it down for you. And the last option is to look at your own personal weight if it will drop or rise in the future to make the wetsuit more future-proof. 
You can also buy a custom-made wetsuit so it will fit perfectly.