There are many wetsuits made (millions) on this planet where are they all going after using? If you think about it there are more than 100 wetsuit brands and they all produce their own wetsuit. Next to that, there are millions of people who do watersports every day in a wetsuit. So after using a wetsuit it is good to bring it somewhere for recycling.
What is recycling and upcycling?
Recycling is the act of turning waste into materials that can be used to create new products. 
Upcycling is a form of recycling where instead of turning waste into new materials, you make something new from your waste materials.
Why should you recycle your wetsuit?
Recycling is essential because it helps ecological sustainability. If you care about the planet, nature, and animals we should create a circular economy so that nothing is wasted. Our current economy is only focused on money and growth and not on keeping it sustainable and circular.
Another reason why you should recycle or donate, you can help someone else who is not able to buy a wetsuit and give your old one to them.
Or you can get a discount on your next wetsuit if you bring it to one of the wetsuit brands.
When should you recycle your old wetsuit?
When your wetsuit stretches out, the neoprene becomes brittle, the lining begins to delaminate, or holes occur in the seams or panels, you should recycle it. If you want to know more, we have a blog about the signs you should replace your wetsuit.
Or when you have grown in length or weight and the wetsuit does not fit properly anymore.
How to recycle your old wetsuit?
There are a lot of things you can do with your old wetsuit to prevent it from ending up in a landfill. In short, repair it, sell it, make it different, donate it to charity, bring it to recycling companies, make something by yourself from neoprene, bring it back to wetsuit brands, or give it to a friend who needs it.
1. Repair your wetsuit yourself or professionally
Repair your wetsuit like if you have some holes in your wetsuit, this is probably the first thing you should do if your wetsuit is still oke and fits well.
You can easily fix some wetsuit problems by yourself. If you have the right glue or products it is not that hard.
If you don't want to fix your wetsuit by yourself you can bring it to a professional wetsuit repair shop or tailor.
Sometimes surf shops also have these services available. Some shops are specialists in wetsuit repair see list below.
2. Sell your old wetsuit
If your wetsuit doesn't fit anymore but it is still oke you can also sell it. You can use the internet but there are other ways you can sell your wetsuit. Here is my list of where you can sell your wetsuit.
3. Donate your wetsuit to charity
If your wetsuit is not completely torn or destroyed. You can give it to these companies and your wetsuit finds a new owner. You can also donate it to your local surf or dive school or just ask in your favorite watersport shop where you can bring it.
| | | |
| --- | --- | --- |
| Company | Purpose | Where or how to bring |
| Amigos Marinos | This non-profit organization works to outfit fishermen in Baja California Sur, Mexico with the wetsuits they need to restore their depleted scallop fishery. | By post |
| Warmcurrent | Making surfing more accessible and fun for teenagers on Washington's coast | N/A |
| The Wahine project | A global community that believes everyone deserves access to the ocean. They are reshaping the landscape of equity in ocean recreation and stewardship. | N/A |
| Ampsurf | Helping people with disabilities by Surf therapy. | By post |
4. Make it almost like a new wetsuit (if possible)
If your full wetsuit is still kinda oke you can cut the legs and arms with a scissor to make a shorty. This will work if your wetsuits only have worn-out knees and elbows. But you can also make the wetsuit even smaller or cut only the arms and make it a long john wetsuit. You just have to look at the parts of your wetsuit that are bad and you can cut at those points. Watch this video below for how to cut your wetsuit into a different one.
5. Which wetsuit brand will take your old wetsuit? (for discount)
You can bring the wetsuit back to its owner ;). All the brands below want to receive the wetsuit dry and clean, so no stinky wetsuits.
| | | | |
| --- | --- | --- | --- |
| Company | What do they accept | Discount | Where or how to bring |
| Alpkit | All wetsuit types | N/A | By post for free |
| Rip Curl | All wetsuit types | N/A | Shop or by post |
| Patagonia | Patagonia wetsuits only | N/A | Patagonia shop or by post |
| Sooruz | All wetsuit types | N/A | Sooruz shop or by post |
| Seventhwave | Seventhwave wetsuits only | 10-50 $ | Shop or by post |
| Kassia | All wetsuit types | 10-20% | By post |
| needessentials | needessentials only | N/A | N/A |
| Wetsuit Warehouse | All wetsuit types | 15% | Shop or by post |
6. Recycle your wetsuit by other companies that upcycle
Some companies recycle the wetsuit and make new products from it. Here is a list of companies below. All these companies accept all types of wetsuits but make sure you read their recycle program. Most of the companies want a dry and clean wetsuit and some of them want that you to cut out the zipper before sending it.
More companies upcycle wetsuits into new products but not all of them will take your wetsuit if you bring or send it. Most of them have their source through surf and dive school or another big wetsuit collector. Here are some of those companies. They also deserve their spotlight here ;).
7. Give your old wetsuit to a friend or someone else
You can always give your wetsuit to a friend or give it away for free on a marketplace like The Freecycle Network.
8. Make something new from your old wetsuit by yourself
If you are up for it you can make something new from your old wetsuit by yourself. There are many things you can do with neoprene. Neoprene is easy to cut and glue or stitch together. There are a lot of how-to videos or articles that can help you. I found a couple of them for you, just click the links below.
For more inspiration and how-to's see Ho Stieve and Crafty Surf.
Buy a recycled or new eco-friendly wetsuit
Some companies make wetsuits from recycled material. There is a difference between sustainable or eco-friendly made and made by recycled material. Making a wetsuit from recycled material is pretty hard but making wetsuits more eco-friendly is growing under the wetsuits brands.
Recycled wetsuit
I think there is still no 100% recycled wetsuit in the world you can buy. Finisterre tried to make a wetsuit from wetsuits and they did exceed but it was just a prototype. Maybe in the future Finisterre will be the first brand to make a 100% recycled wetsuit and bring it on the market. There is one wetsuit that uses 30% recycled tires in its neoprene. They call it Eicoprene its made from a mix of limestone and recycled tires. I believe the only brand that produces this is Picture see the wetsuit here below.
Why is it so hard to make a recyclable wetsuit?
Traditional wetsuits are very difficult to recycle due to their composition. A single wetsuit can include up to 15 different varieties of neoprene and/or rubber composites, and features like fabric linings make recycling difficult. It is not as easy as some known recycling like plastic, paper, and wood.
Eco friendly wetsuits
Next to recycled wetsuits, some brands are dedicated to making wetsuits more eco-friendly. They are trying to make the whole wetsuit and its process as eco-friendly as possible. Patagonia developed a new natural rubber the call it Yulex this is at this moment the most environmentally way of producing rubber for a wetsuit. Here below you see three brands that are using this new natural rubber and are working hard to make a wetsuit an environmentally good product.
Patagonia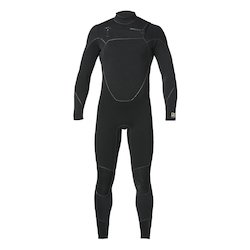 Vissla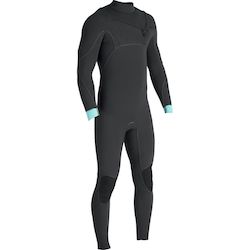 Sooruz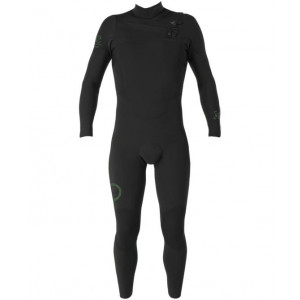 Conclusion
Recycling your wetsuit is important for the environment and creating a circular economy or helping people get a wetsuit. There are many ways you can recycle your wetsuit even when it is in the best or worst condition. There is a solution for every wetsuit to be recycled or upcycled. Here is the shortlist version.
Repair it
Sell it
Change it
Donate it
Upcycle it by companies
Bring it back to one of the wetsuit brands
Give it to a friend
Make it into another product by yourself
And buy an eco-friendly wetsuit if you need a new one.