The most important aspects of a wetsuit to keep you warm are: Type, Thickness, and Size
Ease of entering the wetsuit is chosen by the zipper placement or Zip Entry
The quality of the wetsuit is determined by the Seams, Neoprene, and Inner lining
To be warmer in your wetsuit you can upgrade with Wetsuit Accessories
Wetsuit Type
Water Temperature guide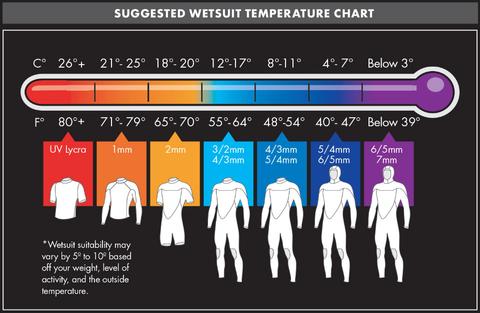 Choose your type

Wetsuit Thickness
Wetsuit thickness guide
Every wetsuit has different neoprene thicknesses in different places. The thickness of a wetsuit is measured in millimeters (mm) of neoprene and is described in one, two, or three numbers. Given in a certain order see here below.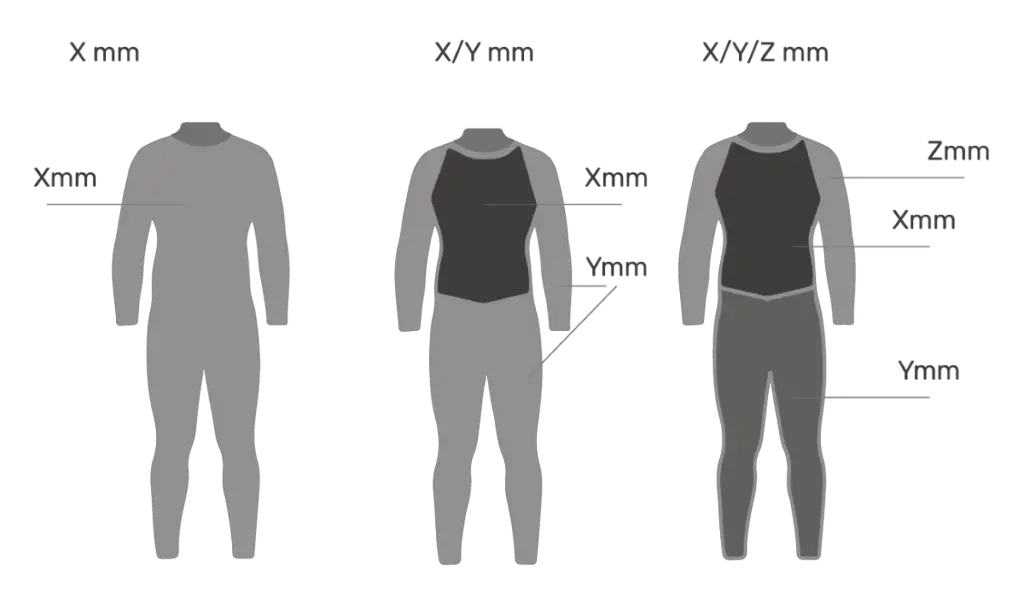 Thickness Water Temperature guide
Choose the right wetsuit thickness for your water temperature. See the table here below.
| °C | °F | THICKNESS |
| --- | --- | --- |
| > 22 °C | > 72 °F | 1 mm |
| 19 °C – 22 °C | 66 °F – 72 °F | 2/2 |
| 15 °C – 19 °C | 59 °F – 66 °F | 3/2 |
| 12 °C – 15 °C | 54 °F – 59 °F | 4/3 |
| 8 °C – 12 °C | 48 °F – 54 °F | 5/4 |
Wetsuit Size
A wetsuit should fit like a second skin. There are 7 signs a wetsuit has a perfect fit for you (see image below)
Fitting guide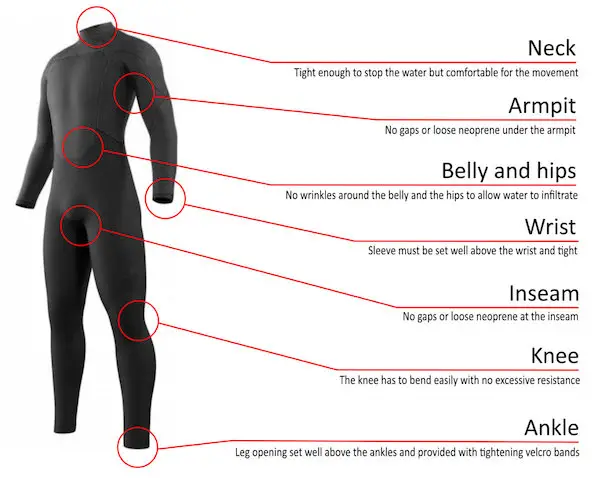 Wetsuit Size charts
Wetsuit Entry / Zip System
Back zip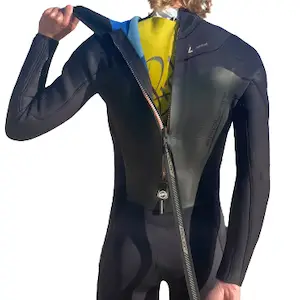 Easiest to enter and take off
Less expansive
Most water flushing
Less flexible
Front zip / Chest zip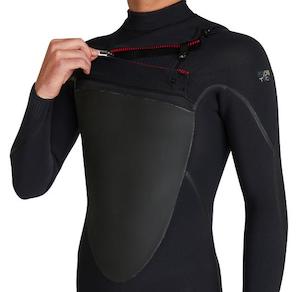 Less water flushing

More flexibility
Not that easy to enter and take off

Pretty expansive
Zipperless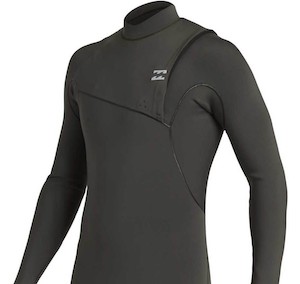 The least water flushing

Most flexibility
Hardest to enter and take off

Pretty expansive
Wetsuit Seams
Seam types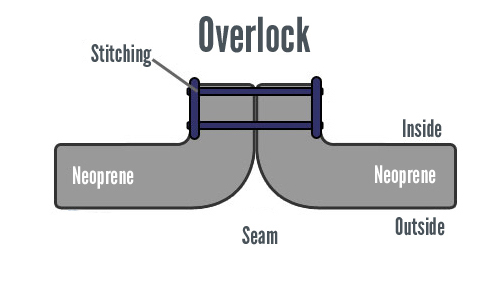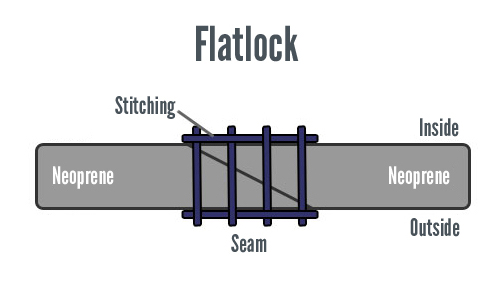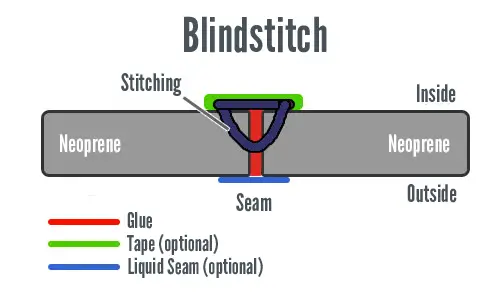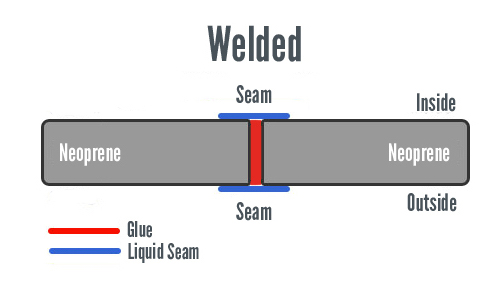 Less durable
Less waterproof
Less flexible
More durable
More flexible
More waterproof
Seam guide
Summer wetsuits and low-end wetsuits
Most summer and low-end wetsuits have overlock and flatlock seams.
Winter wetsuits and high-end wetsuits
Most winter and high-end wetsuits have blindstitched and welded seams
Wetsuit Neoprene or Rubber
Neoprene and Rubber types
From the outside, it is hard to see what type of neoprene or rubber is used in the wetsuit. Most new wetsuits will have a label inside with the name of the rubber or neoprene used.
Here below you have the 3 most common neoprene types.
Oil-based neoprene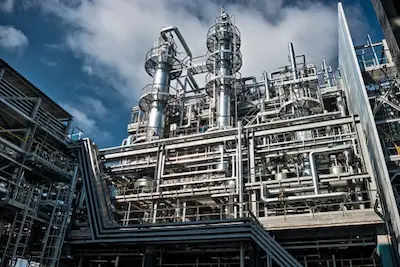 Limestone Neoprene (Yamamoto)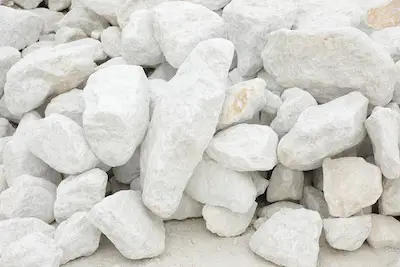 Natural Rubber (Yulex)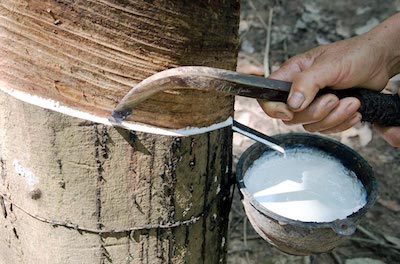 Neoprene guide
There are 4 indicators that give you the best neoprene qualities
Flex and stretch
Premium wetsuits mostly have more flexibility or stretch neoprene. Here you have an elongation indication.
Keep in mind that the thicker your wetsuit the less flexible it is.
Low elongation
100% and lower
Average elongation
100% / 200%
High elongation
200% and higher
Weight
The weight of the wetsuit depends mostly on the wetsuit type and thickness of the neoprene but the lighter the wetsuit the less drag you have in the water.
Insulation
Not only does the thickness of the neoprene give you more insulation also the type of rubber and how it is made.
Durability
The durability is a very important factor for a wetsuit but is not easy to measure. Keep in mind that
Inner Lining
What is the inner lining of a wetsuit?
Easier to put on and off, Comfortable, protect the neoprene, dries faster, and extra insolation.
Lining types
Nylon or Spandex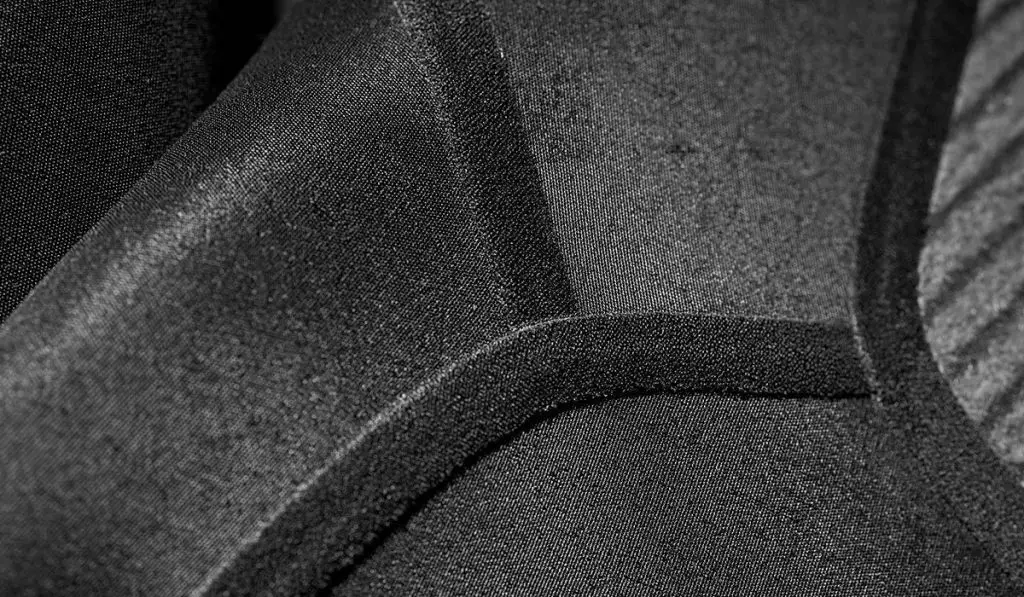 Jersey (fleece or flash)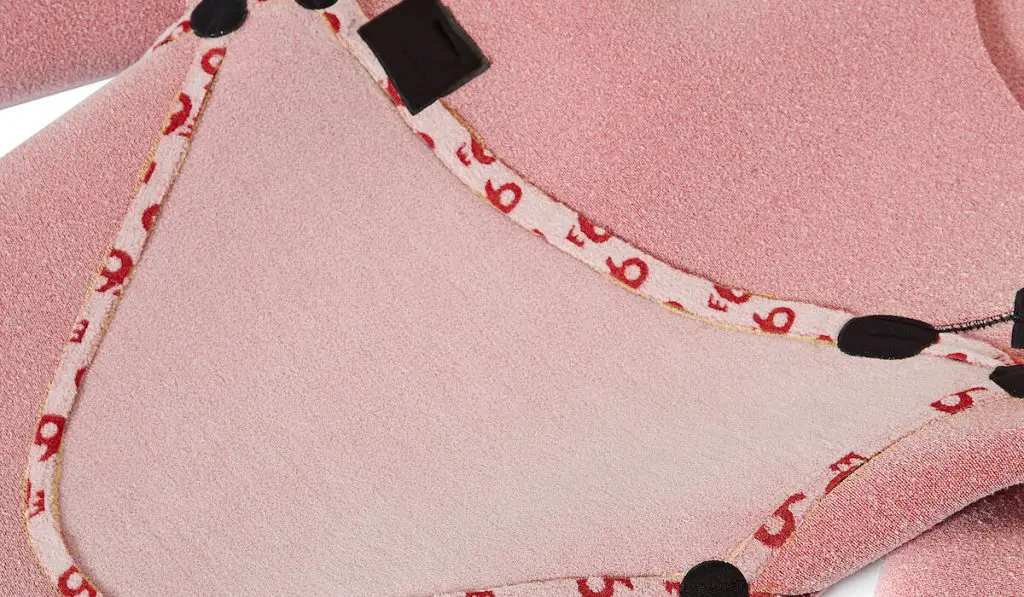 Lining guide
Normal wetsuits
Easier to put on and off, protect the neoprene
Premium or high-end wetsuits
Most high-end wetsuits have fleece lining inside the wetsuit and that has 3 big advantages:
It is more comfortable, dries faster, and gives extra insulation.
Wetsuit accessories
To stay even warmer in the water you can upgrade your wetsuit with these accessories.
Mostly you use these in water temperatures underneath 10 degrees or 50 Fahrenheit.
Extra Tips
Wetsuit Design
Thickness layers
Stretch and flexibility